Green Card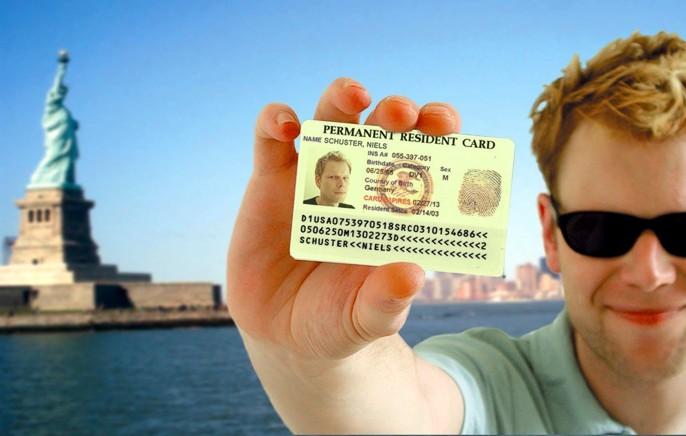 Permanent Resident Status - Green Card
With offices in Chicago and Wheaton, I counsel and represent individuals throughout Cook and DuPage Counties, and worldwide, I counsel and represent individuals seeking adjustment of status to permanent residence locally and those seeking immigrant visas abroad. I have experience working with people of various cultures and religions, and from countries like Pakistan, India, Nigeria, Mexico, Belarus and many others. You or your family member can become a permanent resident of the U.S. (green card holder) through a relative that is a U.S. citizen or permanent resident, or through an employment based petition. An immediate relative, a spouse or child, confers "immediate" permanent residence. Please contact me   for a free intake to discuss your needs.
Adjustment of status takes place within the U.S., so you do not have to leave to country, as long as you can maintain legal status.
For example, if you entered the U.S. lawfully or can be grandfathered despite your entry without inspection, and then met your U.S. citizen spouse, you may be able to obtain your green card without leaving the U.S. even if you overstayed your visa.
Another example is if you are in H-1B status, and your employer petitions for your green card. If the petition is filed with sufficient time remaining, you may be able to extend your H-1B status until you can obtain your green card.
Often, individuals overlook paths to permanent residence. Please   contact me  for a free intake to determine your eligibility.
Immigrant visas a granted to individuals outside of the country that qualify to enter the U.S. with the intention of remaining in the U.S. permanently.
You can obtain an immigrant visa through a number of channels, but the most common are family or employment.
For example, your immediate relative can petition for you within the U.S. The case is processed through the U.S. Citizenship and Immigration Services, and then the National Visa Center of the U.S. Department of State.
The final step is processed through the U.S. Consulate with jurisdiction over the foreigner's place of residence abroad. After approval, the foreigner travels to the U.S. and the green card arrives in the mail soon thereafter.
Please contact me for a free intake.
If you are not sure if you, your family member or employee qualifies for permanent residence, please complete our quick intake form here. I will get back to you and we can begin to explore your options together. Please keep in mind though, that until and unless we both sign an Attorney Client Agreement, I am not your attorney.