Deferred Acation – Document You Qualify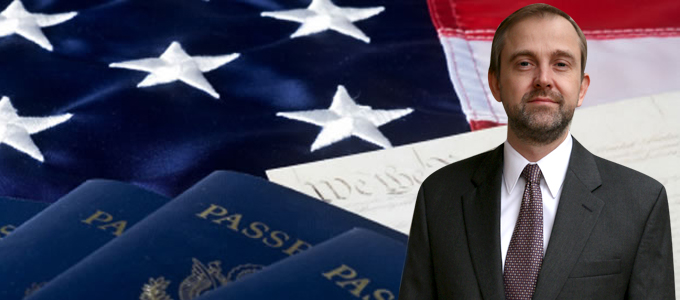 Deferred Acation - Document You Qualify
No guidance on filing for Deferred Action has been issued to date. However, we do know the requirements to qualify. As with most applications for immigration benefits, you will need to document you meet the criteria. Therefore, you should start gathering the documents now. You will need original or certified copies of each document for any interview that USCIS might require, but most likely, you will only send in copies of the original or of the certified copies to begin with.
Have arrived in the U.S. when they were under the age of sixteen.
Documentation that you were in the U.S. before you turned 16 year old: birth certificate and medical records, school records, tickets for travel within the U.S., proof of attending events in the U.S., camera dated photos, and any thing else you can think of that might help.
Have continuously resided in the U.S. for at least five years prior to June 15, 2012 and have been present in the U.S. on June 15, 2012.
Documentation that you lived in the U.S. for at least 5 years prior to 06/15/2012: Same as above, but for each of the 5 years (so at least: 2012, 2011, 2010, 2009, 2008 and 2007).
Documentation that you were in the U.S. on 06/15/2012: Most likely, you will not have to document that you were in the U.S. exactly on that date (other than by signing an Affidavit that you were), but it is a good idea to have something documenting that you were in the U.S. on that date or as near as possible, such as camera dated photo, receipt for a purchase (with your name on it), dated school or medical record, and anything else you can think may help.
Currently be in school, have graduated from high school, have a GED, or be an honorably discharged veteran of the U.S. Coast Guard or the U.S. Armed Forces.
Documentation that you are in school, graduated from high school, have a GED or are an honorably discharged U.S. veteran: enrollment document with your name/your most recent transcript or other document showing current attendance in high school, or, high school diploma, or, your GED, or, documentation of your military discharge. The document in all cases must be "official".
Not have been convicted of a felony offense, a "significant misdemeanor offense," three or more non-significant misdemeanors, or otherwise pose a threat to national security or public safety.
If you have any, absolutely ANY doubt whether you have a criminal record, we can have a private company run an FBI background check on you for a small fee (let me know and I will refer you to one). It is money well spent as the last thing you want to do is to apply not being sure you qualify for Deferred Action. If you have had any criminal conviction or think you have had a criminal conviction, go to the Clerk of Court for the county where you had or think you had it, and request a certified copy of the entire record. If you need contact information for a county's Clerk of Court, let me know.
Have been under thirty-one years old on June 15, 2012.
Documentation that you were under 31 years old on 06/15/2012: birth certificate will most likely be a must, so if you do not have one, start working on obtaining one. Ask your family here and back in the country that you came from. Call the local Consulate of your country (let me know if you need help finding one) and ask how to obtain a certified copy of the full birth certificate (not a "short" or "abbreviated" one). Possibly, your passport may do, but I would not recommend counting on that. It is possible that if your 31st birthday is 06/15/2012, you might still qualify, but we will not know until USCIS issues guidance.
Good luck in gathering the documents!